Sarah Orne Jewett House
Captain Theodore F. Jewett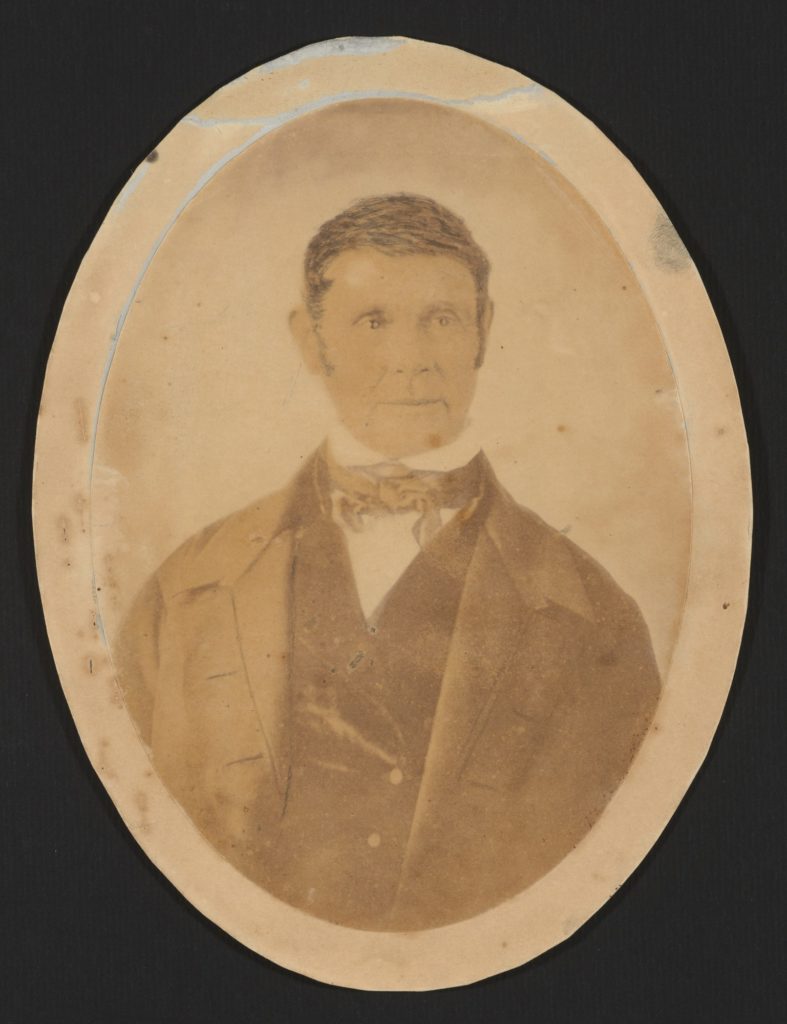 From her grandfather, Captain Theodore F. Jewett, Sarah would have heard stories of life at sea. Theodore F. Jewett ran away to sea when he was just a boy. As an adult, he became a sea captain, sailing ships laden with timber and other exports, likely fish, to the West Indies, where the crew unloaded cargo and loaded on rum and molasses—items directly involved with the trafficking of enslaved people. Assisted by his brother Thomas, Captain Jewett was involved in shipbuilding and  opened a mercantile in town, selling West Indies goods such as molasses, sugar, coffee, and cocoa.
Captain Jewett and his brother Thomas Jewett became the wealthiest men in South Berwick. In 1819, Captain Jewett rented the house on the corner lot in South Berwick—the largest and grandest house in the middle of town—and by 1831, he owned the house.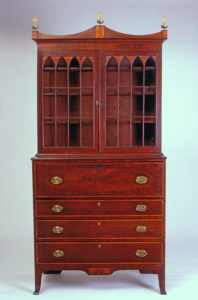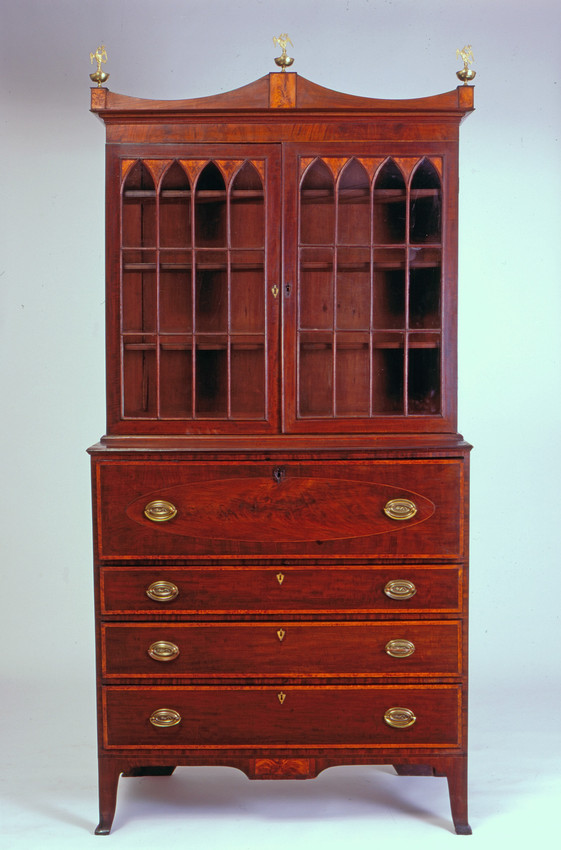 In the house, a Georgian manse built some fifty years prior, Captain Jewett had a desk—the same desk at which Sarah Orne Jewett would later write—on the second-floor hallway. From there, he could look out onto the town and to his mercantile store.
Captain Jewett married four times. Wife Sarah Orne Jewett, for whom the author was named, died at twenty-five. His second wife Olive Walker, the daughter of a sea captain, died at thirty-two. His third wife, Mary Rice Jewett, of whom Sarah's sister is the namesake lived until 1854. She was the first of the grandfather's wives whom Sarah knew, and to Sarah, she was quite intimidating. Captain Jewett married a fourth time, to Eliza Sleeper Jewett, his brother Nathan's widow. Eliza survived Captain Jewett, living to Sarah's young adulthood. With grandmother Eliza, Sarah found a friend and a font of stories.