Sarah Orne Jewett House
John Tucker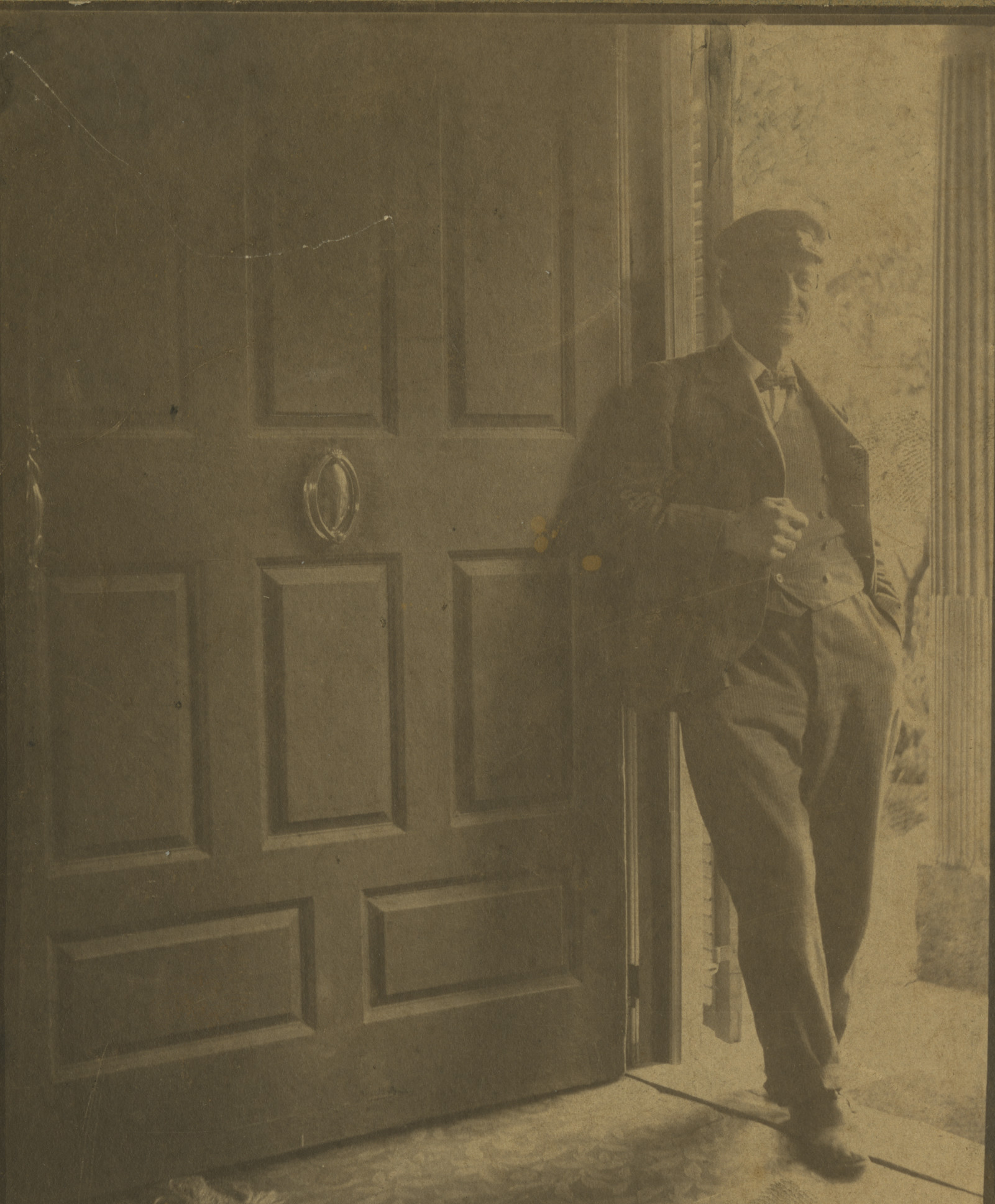 A Civil War veteran, John Tucker (1845-1902) was eighteen when he was gravely wounded at the Battle of Chancellorsville. In 1875, at age thirty, he went to work for Sarah's father on a short-term commitment. He ended up staying with the family for the next twenty-seven years, until his death in 1902.
At the Jewett home, John Tucker had a host of responsibilities: meeting Sarah Orne Jewett at the train station; advising the Jewett sisters about the care of their beloved horses, road conditions, firewood, and straw supply; going along with Sarah as she explored pathways; taking the mail. He had once assisted Sarah's father, Dr. Jewett, as he set a local boy's broken leg.
In Sarah's letters, his continuous presence is felt, and the family relied on him a great deal. In turn, he seems to have been treated as family. After her father died, Sarah wrote of being very fond of John Tucker and enjoying his company because it reminded her of the days when her father was alive.
With a wide range of responsibilities, John Tucker seemed to share Sarah's affinity for her horses. The below is from a Jewett short story, but the character of John seems likely to be based on Tucker:
"I had mounted the corner of a grain-bin in the stable, and sat there swinging one foot and idly watching John, an old soldier and the master-of-horse, who was devoting an hour of leisure to the princess of the stable. She blinked her eyes in the spring sunlight that streamed in across the stable floor and lifted tenderly a forefoot that had once been lame. This foot was apt to draw attention to itself, as if former comfortable rubbings were still remembered. I could not disguise the truth, as I looked at her, that she was no longer young, but I flattered myself that she might be good for many years yet.
John brushed and smoothed her silky chestnut coat again and again, and carefully picked the few tangles out of her thin mane; flicked at her sharp ears, and then, holding her firmly by the nose, stood looking her full in the face with an abstract air. At last she gently moved and glanced round at an imaginary fly. She was full of feminine subterfuges; none of the other horses appealed as she did to John's gallantry, and she gained many attentions and advantages beyond her rightful currycombing and rubbing down." – Sarah Orne Jewett ("Peachtree Joe," 1893)