Sarah Orne Jewett House
Breakfast Room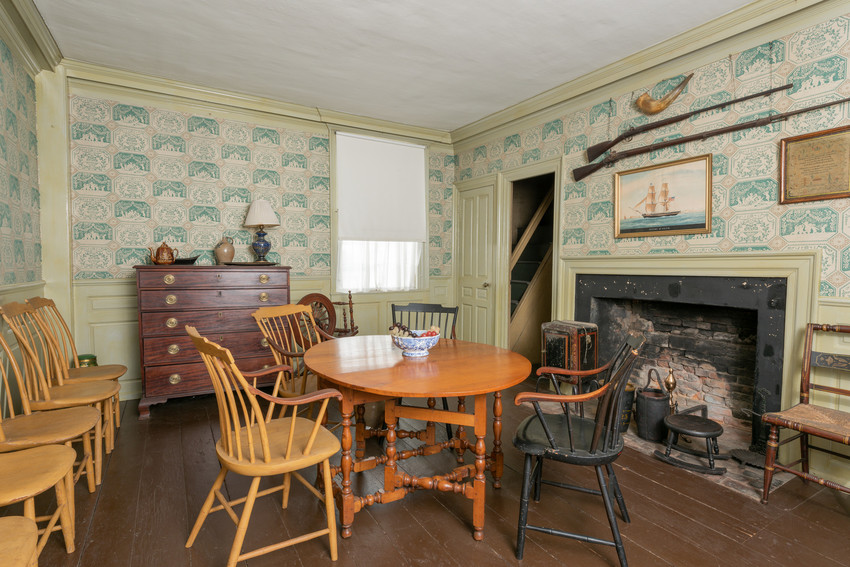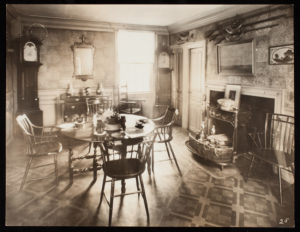 This room, immediately off the kitchen, was a place Sarah and her sister could eat informally.
The small staircase in the back corner enabled servants including Katy, Mary, and seasonal staff, to travel up and downstairs without going through the more public areas of the house.
Clock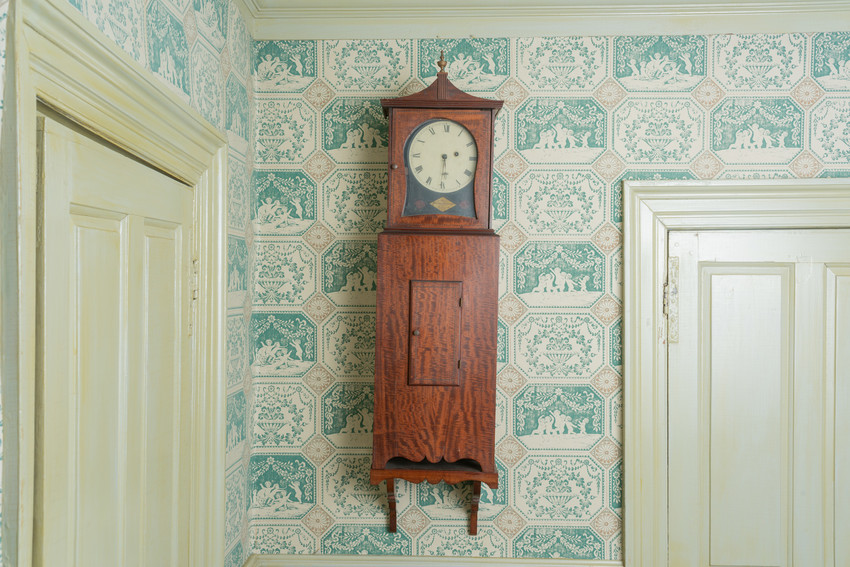 Although this clock, marked "Reuben Brackett / Berwick" in a lozenge below the dial, is a stand-in for the two the Jewetts had in this room, it's made by a local man. Reuben Bracket (1791-1867) apprenticed with Abner or Paul Rogers of Berwick before moving to Vassalboro, Maine, in 1817 to continue his trade.
Kitchen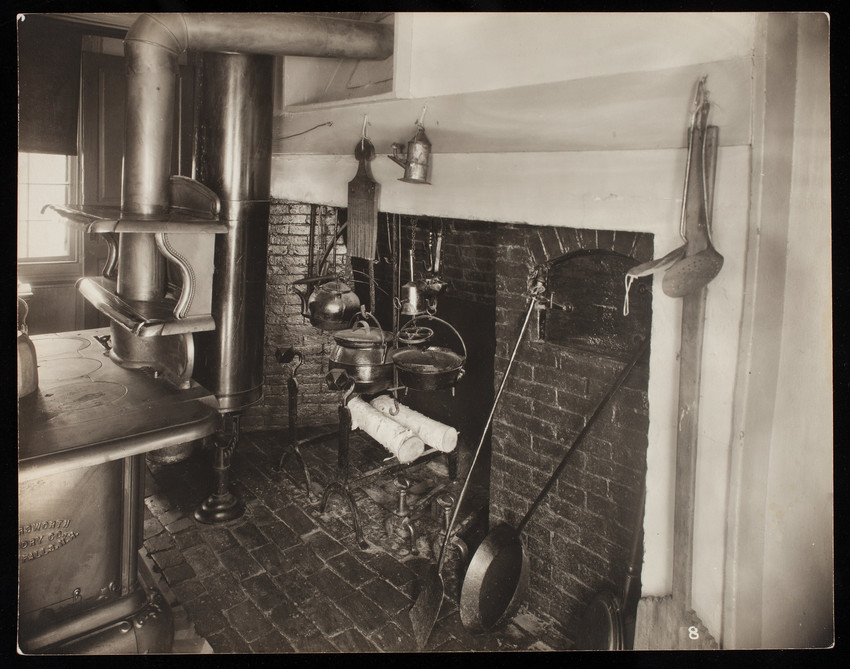 The original owner of Jewett House added a one story ell around 1800 to house the kitchen. While kitchen hearths were at the center of family life in early houses, by the beginning of the nineteenth century kitchens began to move into service spaces, whether or not the household included servants, separating meal preparation and laundry from more formal family life.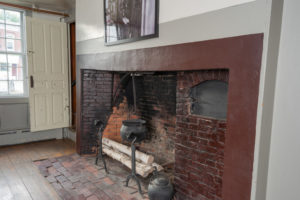 The original hearth survives intact although later in the nineteenth century a large cookstove was installed in front and hooked into the original kitchen chimney. Countless New England homeowners converted earlier hearths to use with a stove, many continuing to use these stoves well into the twentieth century.
Domestic Staff
The Jewett family retained a small staff: one or two women for housekeeping and cooking, and a man for general purpose work, such as household maintenance, care of the horses, and driving. Sarah Orne Jewett's letters to family and friends make mention of staff members with affection and the family-staff relationship appears to have been a comfortable one.
In a few cases, Jewett domestic staff stayed with the family for decades. This would have been unusual in an era when workers were drawn to cities and to mills for job opportunities.