Sarah Orne Jewett House
Library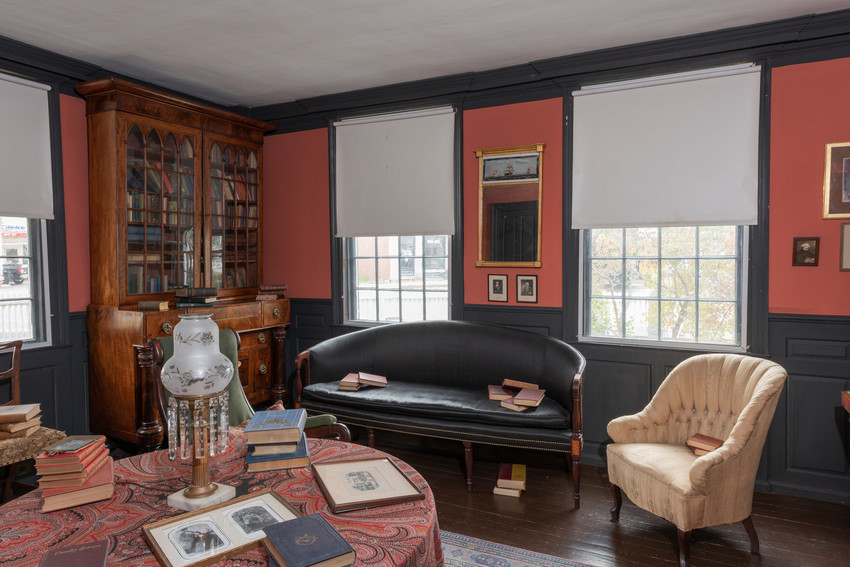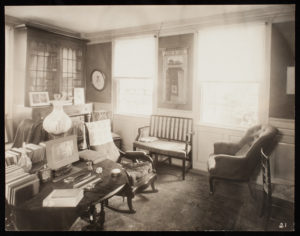 It's likely this room always functioned as a more private space than the parlor across the hall. Although the colors of the walls and the furnishings do not reflect the earliest period of the house, the architectural trim and the fireplace tiles were all part of the original 1774 build.
Influences and Mentors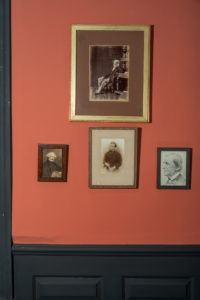 A small gallery of portraits hangs in the library of Sarah Orne Jewett's house; this same gallery appears in the 1931 photographs taken of the house when Historic New England acquired the site. It is likely that the portraits have hung on this wall since Jewett's time, as sister Mary and nephew Teddy preserved aspects of their famous sister in the house.
The gallery includes portraits of four preeminent poets and writers of the nineteenth century; their influence on Jewett's writing can be seen in different aspects of her work. Also included here are portraits of two influential writers gracing other walls in the house.
Another writer, Harriet Beecher Stowe, while not represented in the house, was described by Jewett herself as an influence, and so is included here.
Hearth Tiles
For such an elegant house, these Delft fireplace tiles, probably imported from London, were surprisingly out of date when the house was built.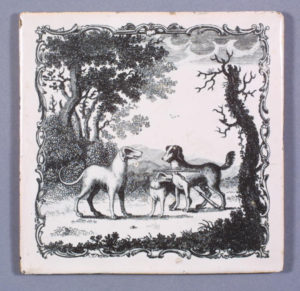 By the 1770s, most well-to-do homes used more fashionable transfer-printed tiles, produced using a decorative technique invented by John Sadler and Guy Green in 1756 in Liverpool.
Berwick Academy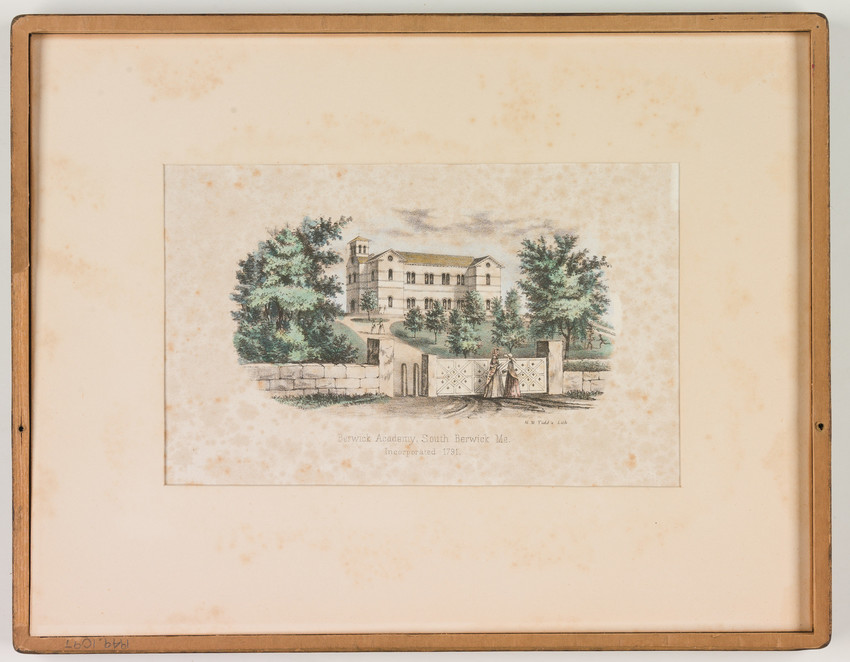 Jewett attended the Berwick Academy, a co-educational private school a short walk from her home, from 1861-65. Her father and uncles had attended the school, and though an indifferent student herself, Jewett supported the school throughout her life, bringing in her friend Sarah Wyman Whitman to design the interior of a new building erected in 1894. This print is from the Academy's 1855 catalog.